Self Care Series
Synergy Massage & Personal Fitness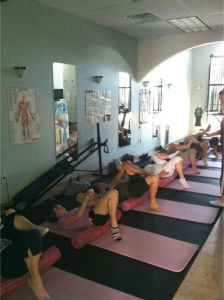 At Synergy Massage & Personal Fitness, we educate others about the benefits of working with skilled manual therapists and trainers, we also teach them the importance of self-care techniques. That is why we have the Synergy Self Care Series. The Synergy Self Care Series educates the public in everything from back care, trigger point release, cutting-edge fascia research and care, balance mobility exercise, nutrition, and mind-body care. It is an ongoing monthly education program that is having great success. Because of the success of the once-a-month program, we will be having a bi-monthly series in the fall. This will allow for an evening class and daytime class. We are excited to teach others the importance of self-care and educate them in the newest techniques and scientific findings related to the human body. In addition to the live presentations, we are currently in the process of creating videos for clients to access. This will enable the client to follow along while in the comfort of their home and be assured they are doing the techniques correctly.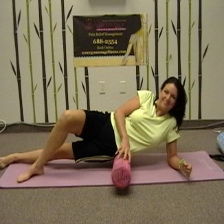 Foam Roller Self Care Series Schedule
Please call for class times.
Class size is limited please call to reserve your space.
Class price $10.
Learn how to release tension, lengthen muscle tissue, and alleviate overall body aches using soft foam rollers. Basic Foam Roller DVD now available to purchase for $15.